Howdy y'all!! Sorry it's been so long with no updates!
Since early August, we've been up to a little bit of a lot of things, including finalizing design details for the landscaping, which, at long last, will be kicking off next week (a not-so-little undertaking!!). The delivery of, quite literally, tons of materials, began today, with 3 truckloads of "Connecticut Blend" pea gravel: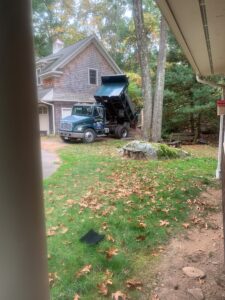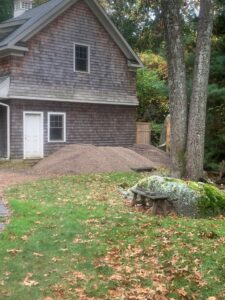 Most of the rest of the stone will arrive tomorrow, except for the stone we'll be using for the walls in the back, the step for the side door, and a semi-circular "sitting wall" at one end of the side patio. And the bluestone for the top of the sitting wall and the side step. The contractor will be bringing those next week.
After a very long wait, "Mama Cupola" is being installed on the house. Tim set the saddle the other day; today I helped get her midsection into place. Hoping the top will go up, the glass will go in, and the finials for both cupolas will be in their forever homes when the weather clears up tomorrow…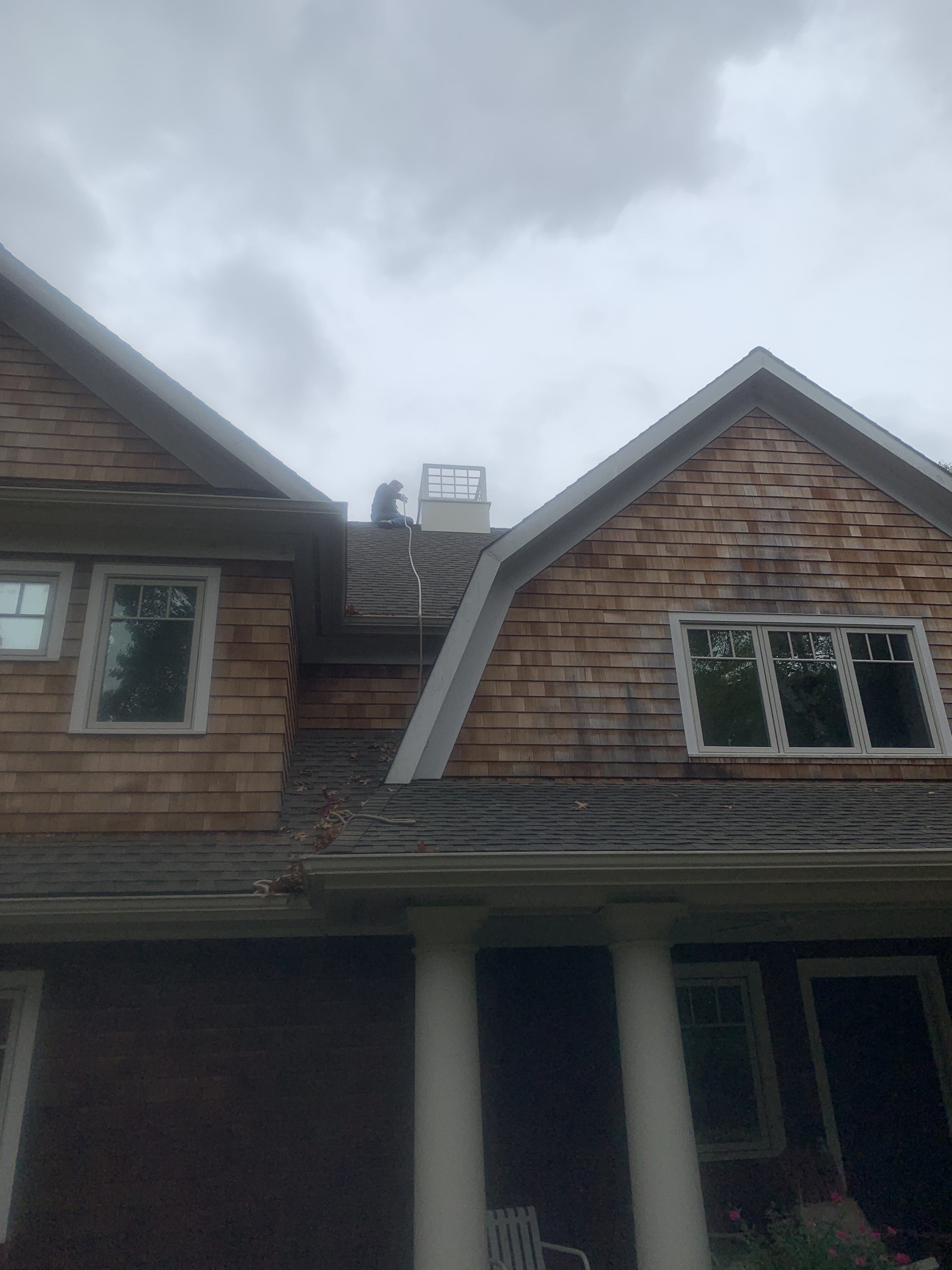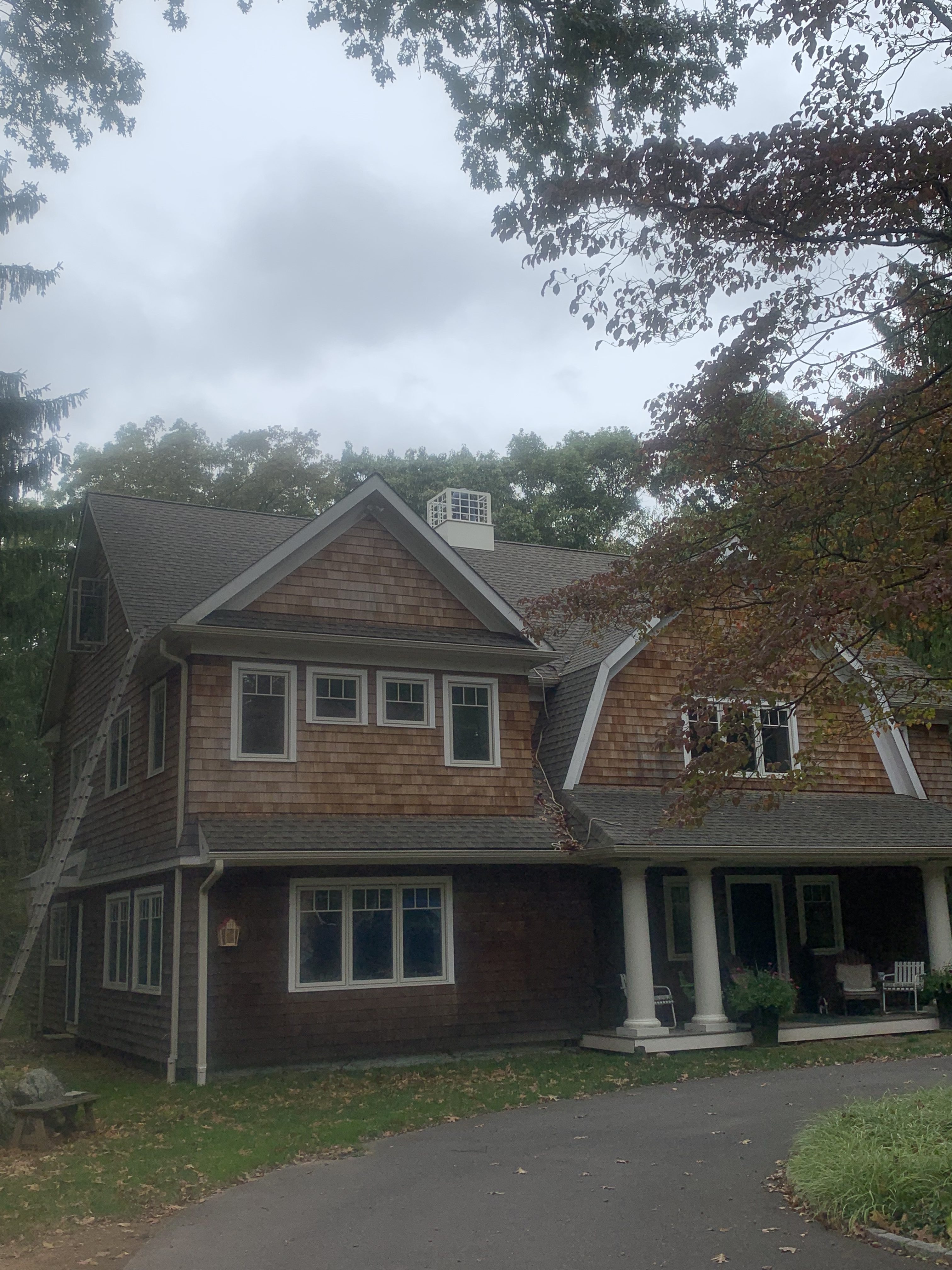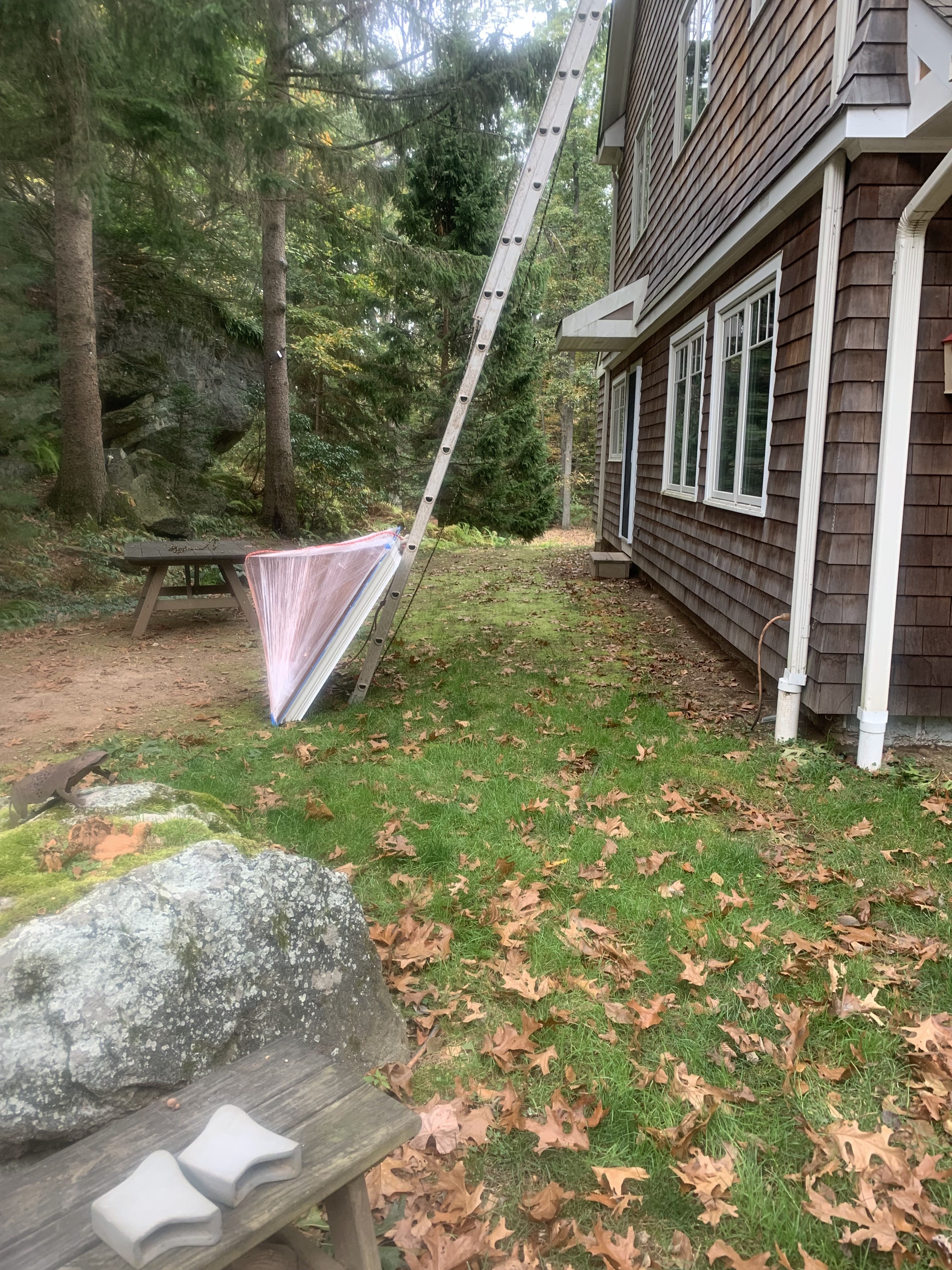 Meanwhile, back on the inside of the house, we bought, and Tim installed, our laundry room sink. I just ordered the stone for that countertop yesterday (I'll share a photo of that once the countertop is in. It's kinda boring for now!).
We stained and painted the handrail, newel posts, and the acorn finials for the staircase (cue the choir of angels… those have been fully in place since January, if memory serves, so this was one of my big "let's just get it done already" items …)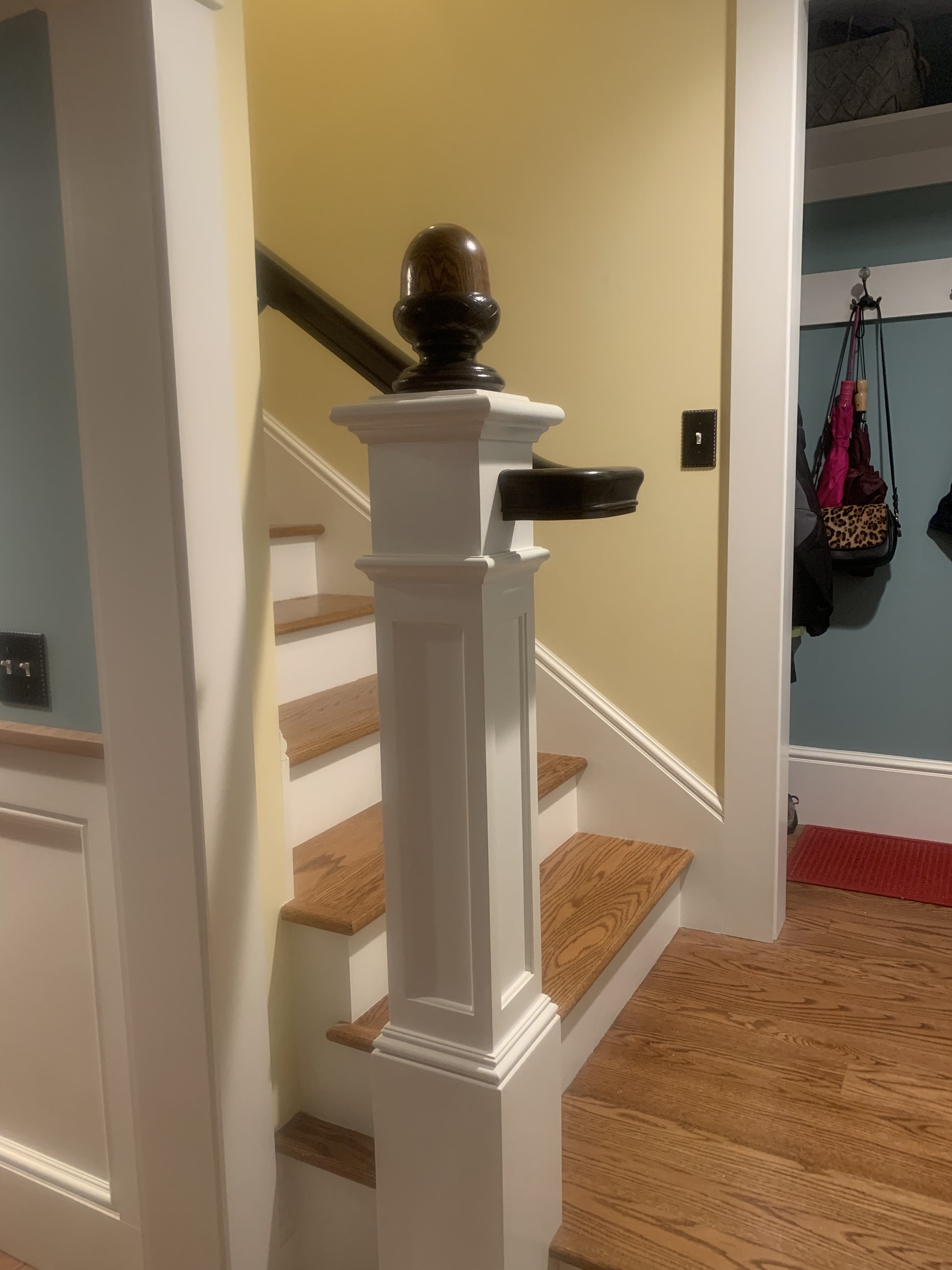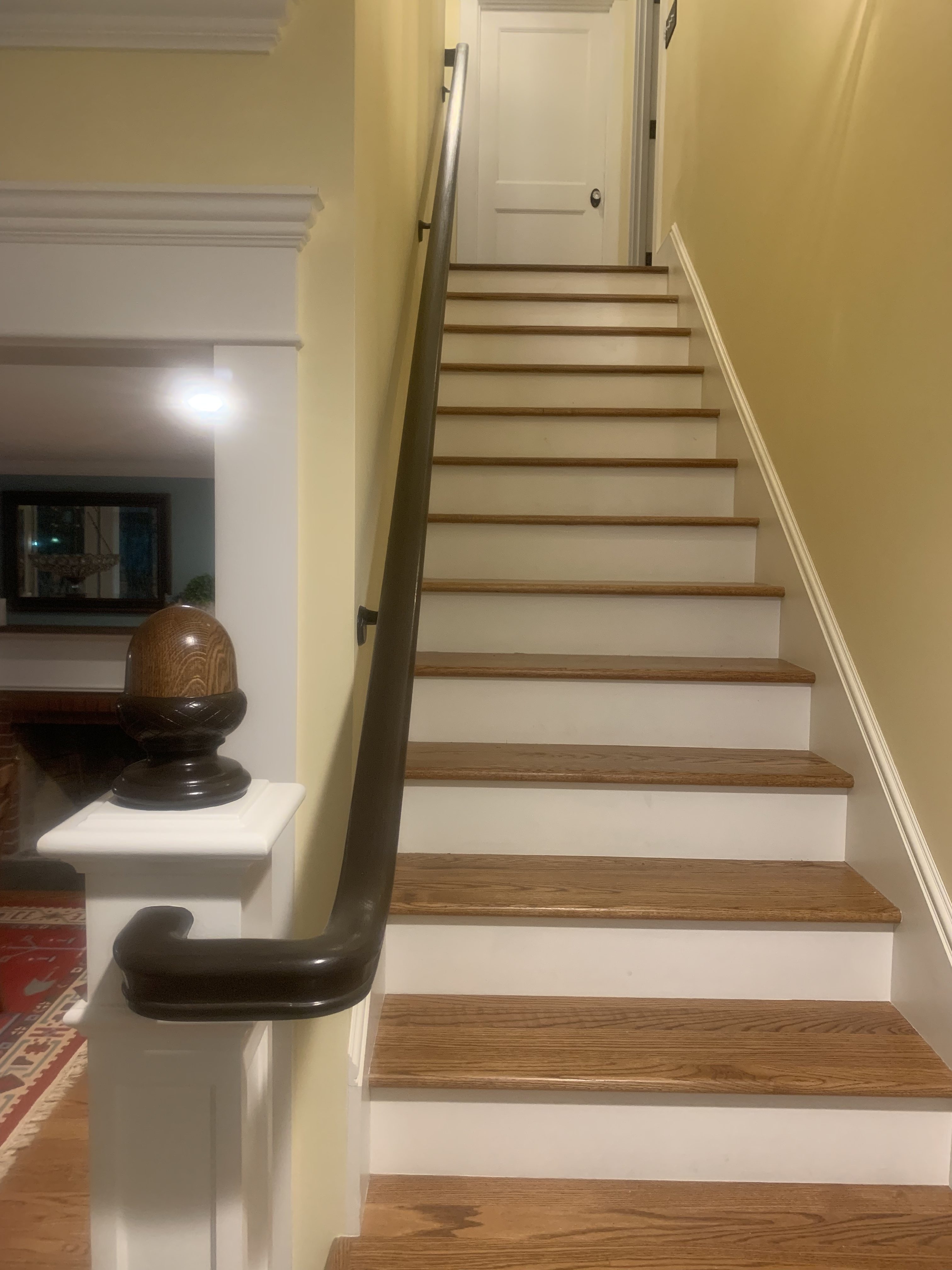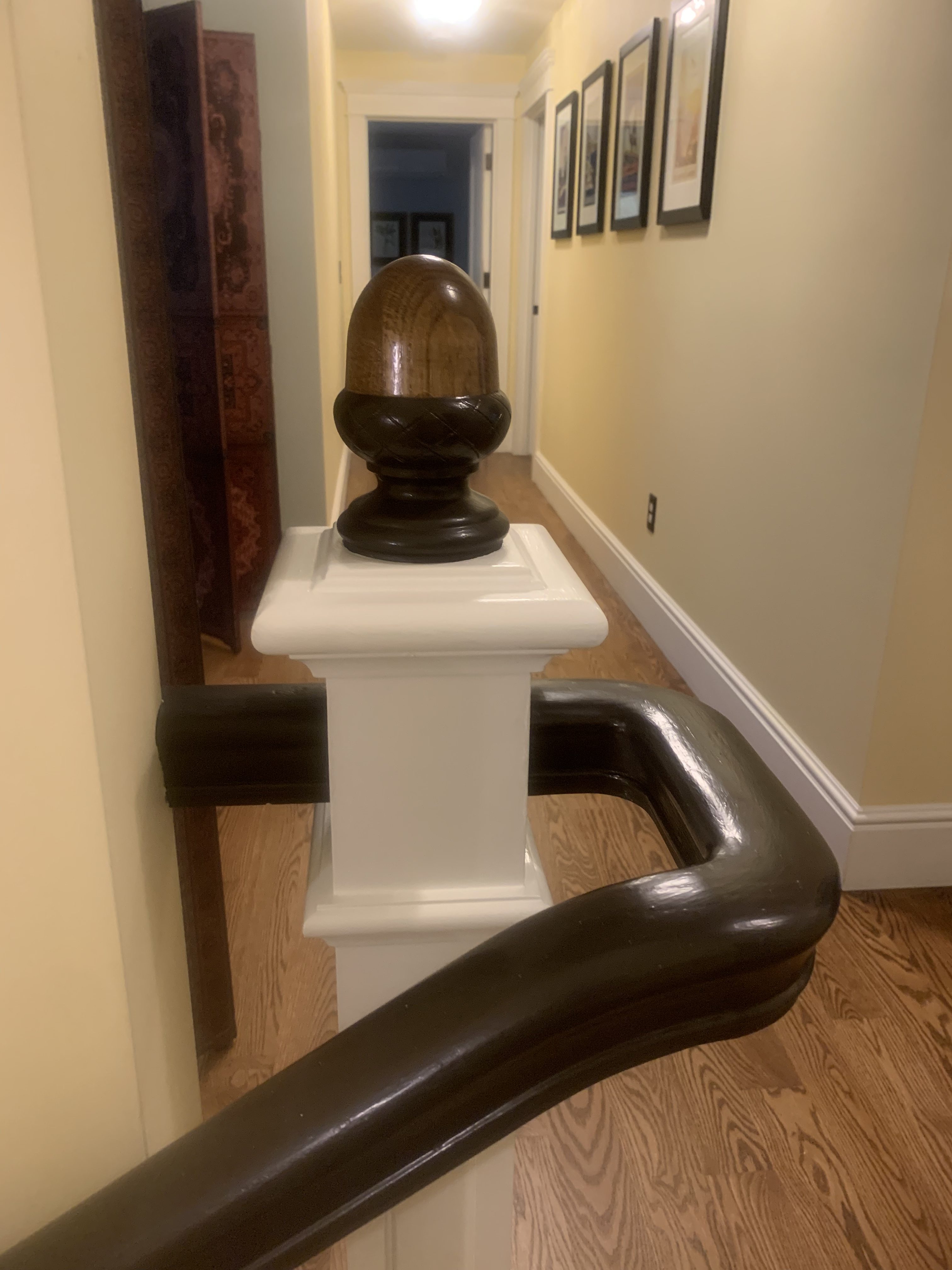 Same goes for the finish painting in the upstairs hall. With that done, the switch plate cover for all the switches at the top of the stairs is back in its proper place (shown in the photo above).
I'm fairly certain no one is happier about that than I am. (It's been off since the upstairs hallway trim was painted, well-over a year ago. It might even be two years. Clearly, all vestiges of the impatience that was a hallmark of my youth have long-since left the building. Literally).
I'll be taking lots of photos as the landscaping (really hardscaping for now) happens over the next few weeks. (Planting plans are still TBD and won't happen until spring).
I promise, barring any unforeseen circumstances, to share the progress as we go, so stay tuned!!